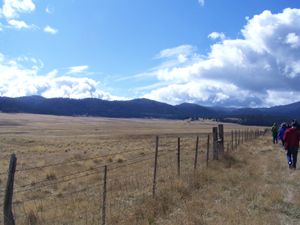 Thanks for checking out my very first blog! Although, I have presented lots of Sunday lessons in church to a congregation, I have always had a phobia of writing a blog. Well, because one of the big messages that I try to convey in my songs is of overcoming fear, I guess this is a good place to start! 
In this blog I'll be covering "Road to Damascus", the first song on my first CD. Whew! That's a lot of firsts! In 2012, I was taking a class on the New Testament in order to pursue a licensed Unity teacher certificate. My friend and teacher, Gordon Keyler, gave me an assignment as a final project to write  a song in lieu of writing a paper. The song that resulted was inspired by Paul's journey to Damascus, described in Acts and also adapted from 1st Corinthians. 
The following narrative describes the event of Saul's (later known as Paul) conversion: 
Acts of the Apostles discusses Paul's conversion experience at in far more detail than in the accounts in Paul's letters. The Book of Acts says that Paul was on his way from Jerusalem to Syrian Damascus with a mandate issued by the High Priest to seek out and arrest followers of Jesus, with the intention of returning them to Jerusalem as prisoners for questioning and possible execution. The journey is interrupted when Paul sees a blinding light, and communicates directly with a divine voice. 
Acts 9 tells the story as a third-person narrative: 
As he neared Damascus on his journey, suddenly a light from heaven flashed around him. He fell to the ground and heard a voice say to him, "Saul, Saul, why do you persecute me?" 
"Who are you, Lord?" Saul asked. 
"I am Jesus, whom you are persecuting," he replied. "Now get up and go into the city, and you will be told what you must do." 
The men traveling with Saul stood there speechless; they heard the sound but did not see anyone. Saul got up from the ground, but when he opened his eyes he could see nothing. So they led him by the hand into Damascus. For three days he was blind, and did not eat or drink anything. 
— Acts 9:3–9, NIV 
From the conversion of Paul, we get the metaphorical reference to the "Road to Damascus" that has come to refer to a sudden and/or radical conversion of thought or a change of heart or mind, even in matters outside of a Christian context. 
(Wikipedia) 
Written in the first person, the song "Road to Damascus"  describes the journey that we all find ourselves on; the road from judgement, hatred and fear to love, acceptance and enlightenment. It asks the question, On our journey, will we use the enlightenment that we gain toward the greater good? 
Road to Damascus 
Lyrics by Anne-Marie Lax 
Music by Anne-Marie Lax & Katie Gill 
Dedicated to Gordon Keyler 
©2016 All rights reserved 
Verse: 
On the road to Damascus I have seen the light 
I have fought the hard battles, I have fought the good fight 
Done some things I'm not proud of, consumed with blind hatred 
Self-righteous unbeliever, forgetting all that's sacred 
Chorus: 
I hear voices speak to me, could be angels from above 
Though faith and hope still live on -The greatest law is love 
On the road, on the road, on the road to Damascus 
Verse: 
When I was a foolish child I could be no more 
I've given up my childish ways; clearly see what I'm here for 
Love will always be patient, it believes and endures 
Love never ends; you'll find it in the mirror whole and pure 
Chorus: 
I hear voices speak to me, could be angels from above 
Though faith and hope still live on -The greatest joy is love 
On the road, on the road, on the road to Damascus 
Bridge: 
We're all on the road, faced many trials to get there 
Will we choose our enlightenment to heal and love and share? 
Verse: 
 I may speak as an angel; move mountains with my faith 
 Give away all that I have, without love, no state of grace 
This is my prayer for you, that your love will overflow 
With gentleness and wisdom, you'll gain more than you know 
Chorus: 
I hear voices speak to me, could be angels from above 
Though faith and hope still live on -The greatest gift is love 
On the road, on the road, on the road to Damascus 
On the road to Damascus 
On the next blog I'll talk about the musicians who recorded "Road to Damascus" and also the making of the video. Until next time, 
Love and Light 
Anne-Marie