Making of "Road to Damascus"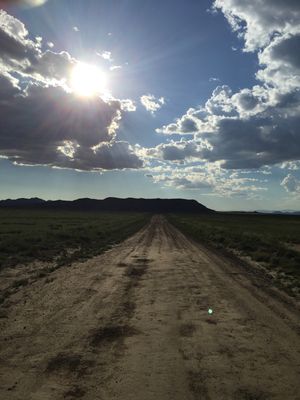 In the last post, I discussed the meaning and writing of the song "Road to Damascus". In this post, I'm going to tell you about the recording and about the incredible musicians on that song. 
Recording "Road to Damascus" was a huge learning curve for me, and I actually ended up recording it 3 times at 2 different studios! After recording it the first time, I thought the song was missing something. I added a bridge to the song and then recorded it again. After changing recording studios, my producer Katie Gill and I decided to revisit the song. We felt that the song was too long and the tempo was too slow. So, we recorded it again! 
This time we were able to craft the song exactly the way we wanted with extraordinary musicians: Katie Gill on guitar and angelic backing vocals, Norman Toy on keyboard with that great oboe sound, John Barlit on drums and unique percussion, and Gene Corbin on "Lion Kingie" (his words!) backing vocals. 


















Here's a little about the song's musicians: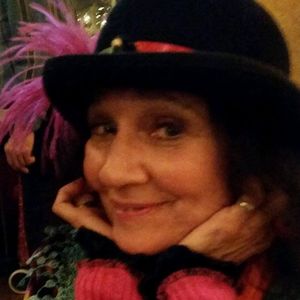 Katie Gill – Not only did Katie produce the entire album, but she also played guitar, sang back up and co-wrote most of the songs. Katie grew up in Roswell, New Mexico and graduated from Eastern New Mexico University with a Bachelor of Music (Vocal Performance emphasis). She works as both a soloist, accompanying herself on guitar, and as a member of awarding winning bands-most currently the cowgirl swing band Buckarettes and eclectic trio JeeZ LaWeeZ. Katie has a solo CD entitled "All in Good Time" which includes a variety of styles including pop, rock, indie and jazz.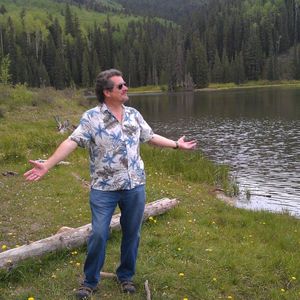 Norman Toy – Norm has been a musician his whole life and has been in bands as far back as the 60's, touring through the seventies and early eighties with Rapunzel, Blow White, The Choir, Rough Draft and The Allan Estes Band. He has constructed, owns and maintains a  ProTools HD-based recording facility, Sandia Audio and Musicworks in Sandia Park, NM since 1997. He has worked on projects for film as a foley recordist for Mountainair Films on "The Soundman".   He produced and voiceover recorded talent for production "The Palestinian Authority" for Radio Pacifica and Teatro Paragua,  ADR recording  of Billy Bob Thornton for Miramax Films on "Princess Mononoke". He has also been a sound designer and composer for theatrical and modern dance multimedia productions at the University of New Mexico under Professor Jennifer Predock Linnell, Festival Ballet Albuquerque for New Mexico's production of "Dracula" ( a yearly Halloween Event in Albuquerque since '97) , "Billy the Kidd" under director Patricia Dickinson. He's recorded, produced, and played on as a multi-instrumentalist and arranged several CD's for various artists in the New Mexico area such as  "Inconstant Bard" for Rick Allen 2002,"Honored" Marcy Matasick 2010,"The Little Sister Band" 2012. He has played locally  with Style and Grac(Jazz, R&B, Funk) The Little Sister Band(Original Texas Roadhouse Rock and Blues),  Bambi Wolf(Original Folk and Electronica) and the Kari Simmons Group.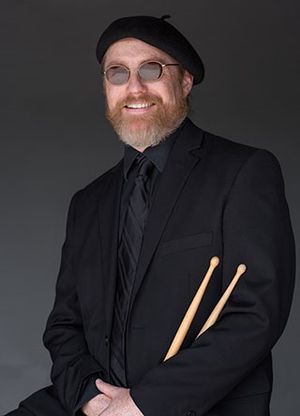 John Bartlit – John is an accomplished multi-instrumentalist. He has spent many years as a classical percussionist, composer, teacher, producer, and accompanist with professional dance companies. For the past 25 years he has primarily made his living as a jazz drummer whose talents richly enhance the performances of other musicians.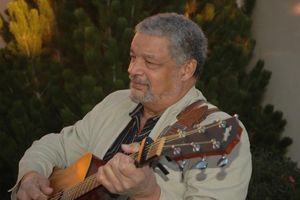 Gene Corbin – Gene is a well-known voice in the Albuquerque area. His rich baritone has been heard in several stage productions, including one where his was the voice of God! Gene is a regular performer at the Mine Shaft Tavern in Madrid, New Mexico as well as numerous local watering holes. 
One summer night at the studio while preparing to record Gene's vocals, a huge thunderstorm rolled in right on top of the studio! We had to wait for a couple of hours for the storm to pass. During this time, Gene entertained us with many of his most requested songs! 

None of the magic that is "Road to Damascus" would have been possible without the mastery of studio engineer John Wall of Wall of Sound studio. John became intimately familiar with this song as he had to edit this song more than 30 times! More than any other song on the album! 
Looking back, although an astonishing amount of studio hours were spent in shaping "Road to Damascus", after listening to the final results I wouldn't change a thing! 
Thanks for checking in! In my next post I'll be discussing the inspiration for "Never Too Late". 
Until next time, 
Love and Light, 
Anne-Marie